Jivamukti Yoga Classes with Magali Lehners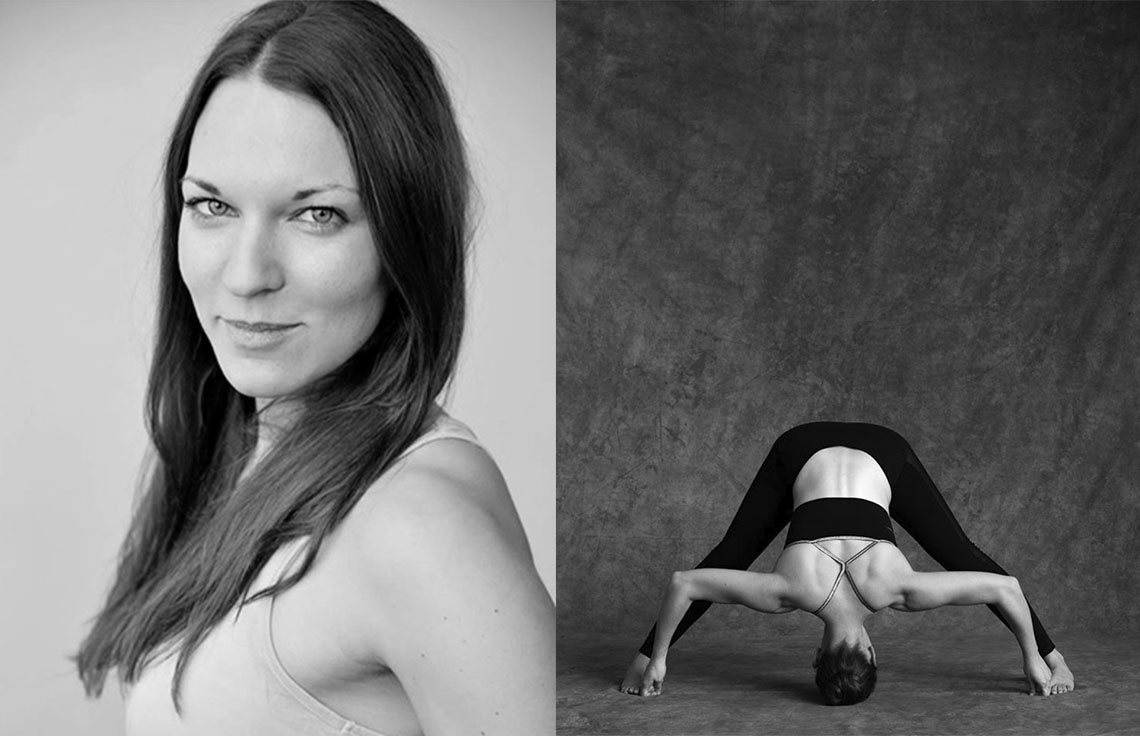 Stavanger
1. MAY  17.30-19.30 Jivamukti Open Extended Class
3. MAY  09.00-10.30 Jivamukti Open Class

~ Magali is an advanced 800h certified Jivamukti teacher from Luxembourg. Since 2007 she worked at the Jivamukti Yoga Centres in Munich. Beside that, she did an Ashtanga teacher training with David Swenson, a Sivananda teacher training in the Himalayas and a Kidsyoga teacher training with Thomas Bannenberg. Furthermore she took part in many workshops and retreats all over the world. In 2014 she became co-founder of Dancing Kala Yoga in Luxembourg, Yoga Palais in 2016 and Jivamukti Yoga Luxembourg in 2019.
Prices:
Drop in Class 1. MAY :
260,- NOK / 150,- NOK for members with subscription/ or 1 klipp.
Register here!
Drop in Class 3. MAY :
230,- NOK / 1 klipp. No extra cost for members with subscription.
Register here!
Want to use "klippekort" (1 klipp), please email us: post@jivamuktiyoga.no
JIVAMUKTI OPEN EXTENDED CLASS:
Experience a long (2 hours) and intensive Jivamukti Open class with Magali. An extra long Jivamukti Open Class where we have more time to dive deeper into specific aspects of the Jivamukti Yoga method and to work in detail on more advanced asanas.
JIVAMUKTI OPEN: Whether you're a beginner, deciphering the difference between vrksasana (tree) and sirshasana (headstand) or an advanced yogi who can put both feet behind their head, the Jivamukti Open class welcomes you, as it is open to practitioners of all levels. You work at your own pace, following the teacher's verbal as well as hands-on guidance. Asana options will be provided for beginners, intermediate and advanced students. A typical Open class incorporates the five tenets of Jivamukti Yoga: shastra (scripture), bhakti (devotion), ahimsa (kindness), nada (music) and dhyana (meditation) by presenting classical yoga teachings as relevant to one's life on and off the mat, drawn from the Focus of the Month essay, supported by chanting, breath awareness, flowing vinyasa sequences, alignment exploration, hands-on assistance, relaxation and meditation. All Open classes include 14 points—asanas, meditation and spiritual teachings—in a sequence creatively designed by the teacher. Exuberant, eclectic music plays an integral role: you might practice to a shifting soundtrack of ragas, global trance, hip-hop, spoken word, George Harrison, Sting, Krishna Das, Donna de Lory, Michael Franti, Bill Laswell, Alice Coltrane and Mozart. The class is called "Open" because it is open and suitable to all levels of practitioner. Even so, beginning level students should know that there will not be much detailed "how to do" descriptions; for that a student is advised to attend a Basic or Beginner Vinyasa Class.