Backbending Workshop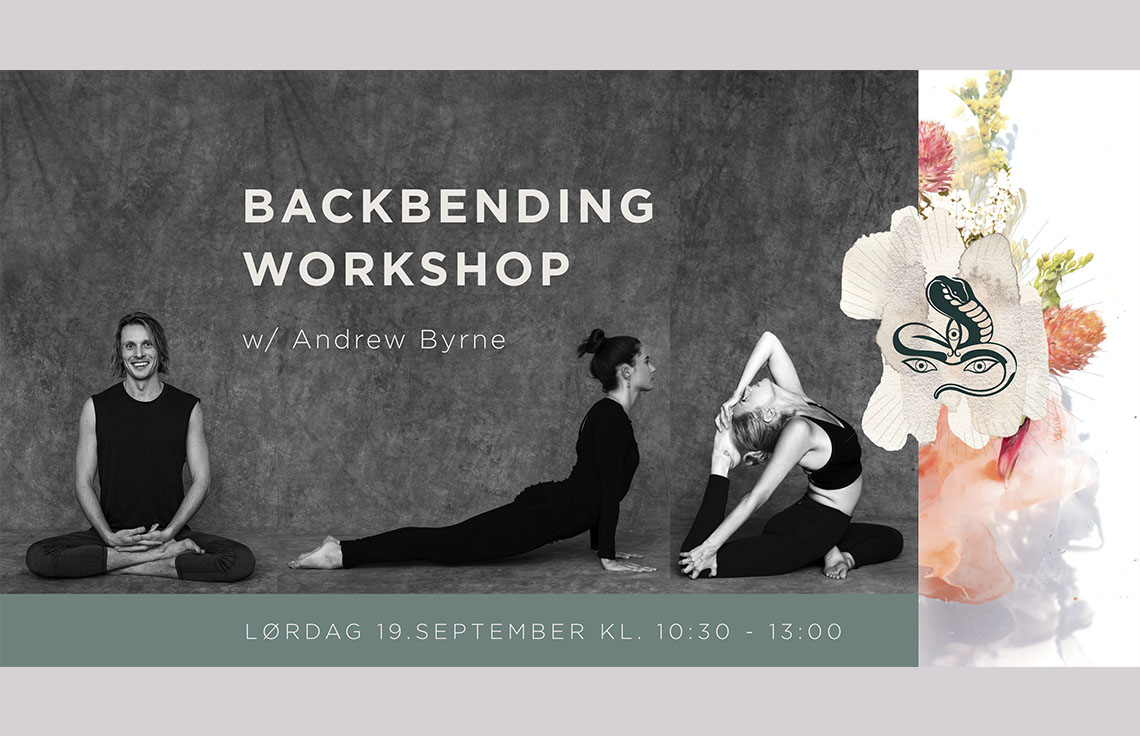 WORKSHOPEN ER AVLYST!
Backbending Workshop
– Welcome to a heart opening workshop with Andrew Byrne

~ Stavanger, Saturday 19. September
10.30-13.00
Backbending can be such a transformation part of your practice if done safely and correctly. This workshop is for those who wish to create space and flexibility in their spine. We start the day with a warm up sequence specifically directed at opening up the front of the body. Linking the mental and physical aspects of the practice we'll work with the shoulders and upper half of the spine as well and the hip flexor and psoas musle. Through the use of props we'll explore deeper heart openers in a safe and supported manner. The remaining time will used for a long restorative practice and Meditation.