Jivamukti Yoga with Emma Henry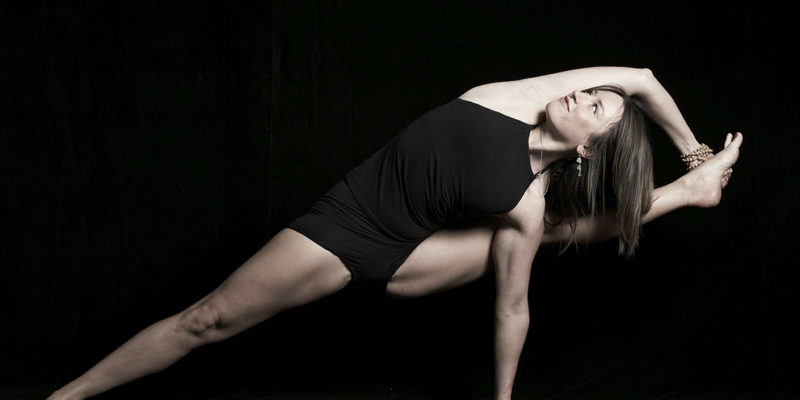 Jivamukti Yoga with Emma Henry
Workshops & Drop in classes
September 20.-22.
PROGRAM
FRIDAY September 20.
17.00-19.00
Workshop: Jivamukti Revolution Deep twisting
When we usually think of flexibility, most of us think of bending forward and backwards.
However, twisting and rotating the spine requires great flexibility.
Stoking the manipura chakra, the seat of the ego, this twisting intensive will restore your spine's natural range of motion and the parivritta action opens the nadis, subtle energy channels, deeply cleanses the organs and stimulates circulation bringing clarity and balance.
The nature of the twist is revolutionary.
It involves revolving around an axis and allows us to get a 180 to 360- degree perspective of our surroundings, or our current situation in life.
Asana practice brings about that beautiful glow and if approached with a persistent and intense commitment fast tracks the practitioner to goal of yoga, yoga!
When you feel disempowered or in need of re-energizing, twisting poses fan the flames of your inner fire and restore vitality. Fear and insecurity begin to lift, as true self-confidence dawns.
The soul is then rejuvenated and completely restored
Join Emma Henry for this intense twisting workshop looking at deepening the body's twisting motion and delving into an understanding of the chakra system.
SATURDAY September 21.
10.30-13.00
Workshop: Hip Romancing
Learn to step out of the unconscious need to force your body somewhere and find instead a sensible and sensitive approach to forward bends and hip openers. Releasing this tension is crucial for our overall health. Often when we begin to look at enabling more motion in the pelvic area, we end up putting more strain on the knee joint, sacroiliac joint and hamstrings.
Learn more about how to get what you really need instead of mindlessly striving for what you want. Focusing deeply and turning your attention inward will allow you to connect not only with your physical, but also with your energetic and emotional body.
This workshop will include an asana practice with detailed instruction + props, reference to yoga philosophy and chanting.
16.00-17.30
Jivamukti Open – drop in class

SUNDAY 22. September
12.30-14.30 Jivamukti Open Extended  – drop in class

PRICES:
Workshop Friday 475,- NOK. 10 % discount to members with subscription.
Workshop Saturday 550,- NOK. 10 % discount to members with subscription.
Open Class Saturday (90 minutes) 230,- NOK/ or 150,- NOK for members with subscription/or 1 klipp.
Open Extended Class Sunday (120 minutes) 260,- NOK/ or 190,- NOK for members with subscription/or 2 klipp.

Visitors and non-members:
The whole Weekend: 1399,- NOK. Includes all classes & workshops. Food and accommodation not included.
Members with subscription:
The whole Weekend: 1199,- NOK. Includes all classes, & workshops. Food and accommodation not included.
Sign up for workshops here.
Sign up for Jivamukti Open Classes here.
Please contact us for registration with "klippekort" to Jivamukti Open Classes Friday and Sunday.
BIO
Emma Henry was introduced to yoga in the mid 90s and has been teaching since 1998. Her background in dance and martial arts is evident in her dynamic, innovative and playful choreography and understanding of anatomy and the subtle body. Read about Emma.
Her yogic path has led her to Mysore from practicing Astanga with Sri K Pattabhi Jois to advanced certification in the Jivamukti method. Emma is an Advanced Certified Jivamukti Teacher and facilitates the Jivamukti Teacher Trainings with Sharon Gannon and David Life.
Her continuing education is shared with her students around the world through her love of yogic texts and her utterly mesmerising chanting.